trowelblazers: Jane Dieulafoy: Cross-Dressing War... →
trowelblazers: Jane Dieulafoy (date unknown). This image may only be re-used for non-commercial purposes. Jane (Jeanne) Dieulafoy (1851-1916) could be one of the reasons you get to wear trousers in the field. The French government of her day granted her the special privilege of wearing men's…
"I think there's a lesson to be learned from Palmer, and it's not the..."
– The Amanda Palmer Problem — Vulture
"It is unlikely, for example, that she would have set about the welfare state in..."
– Ross McKibbin · Anything but Benevolent: Who benefits? · LRB 25 April 2013
"I don't find my appreciation of David Bowie, for instance, even slightly..."
– The long history of humanistic reaction to sociology. | The Stone and the Shell
del-fi: Lessons from Mendeley: Where's The Open In... →
del-fi: I'm not mad. I either avoid, from a professional basis, companies built on closure, or I mitigate my expectations of them and do a lot of backing up. Because at some point unless the revenues come from open, the customer acquisition strategy of openness will be deprecated.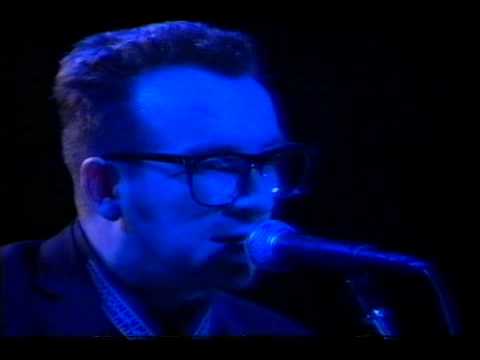 3 tags
Scholarship: Beyond the paper : Nature : Nature... →
Now we are witnessing the transition to yet another scholarly communication system — one that will harness the technology of the Web to vastly improve dissemination. What the journal did for a single, formal product (the article), the Web is doing for the entire breadth of scholarly output. The article was an attempt to freeze and mount some part of the scholarly process for display. The Web...
3 tags
"RSS is really, really great. There's a good chance if you're read­ing this, I..."
– Why a Website (and RSS) Is Still Your Best Bet | JeremiahTolbert.com
mini. Quiet Babylon: The Singularity Already... →
quietbabylon: The scenario imagined is one where there is a button that humans push if the AI gets an answer right and the AI wants to get a lot of button presses, and eventually it realizes that the best way to get button presses is to kill all the humans and institute a rapid fire button-pressing regime. … And all I can think is: we already have one of those. It is pretty clear to...
1 tag
News from the Old Bailey Online: An Old Bailey... →
oldbaileyonline: The Old Bailey Online launched on 15 April 2003. We want to hold a birthday party! Several years ago, there was an Old Bailey Online Blog Symposium: a number of bloggers got together to blog about their research or teaching work using the website, and co-ordinated their posts over one weekend….
3 tags
And Richard it was « Mike Pitts – Digging Deeper →
… we were being shown a substantial research project that was a case study in how archaeology works at its best, from questioning and planning, to fieldwork, analyses and conclusion. The distinct but linked strands of research were given to us in one go, so their joint impact on the questions could be evaluated. Peer-reviewed publication will take longer, and will see those strands...
On the Learning High Street « LRB blog →
At the moment, academics' offices take up 21 per cent of total space; this is set to be reduced to around 10 per cent. Office space for UCL Estates, the Registry, finance and human resources, meanwhile, will expand from 5 per cent to 25 per cent. As academics and students are crammed ever closer together, commercial projects will fill the spaces they vacate. Welcome to the 21st-century...
1 tag
"Gove's planning to teach history through great men. It's like..."
– Twitter / earlymodernjohn: Gove's planning to teach history …
LGBT History and Old Bailey Online
oldbaileyonline: February is LGBT History Month. The Old Bailey Proceedings is a rich resource for gay history and our background page has a detailed discussion and advice on using the website as a source.
"It did dampen my spirits to see so many prominent historians attempt to pour..."
– Finding a Lost King in the Reality TV and Social Media Age | Tales From A Tour Guide
3 tags
Richard III and public history
I was interested today in the reactions among some academics and commentators to the University of Leicester's Richard III-in-a-car-park press conference. Personally, I think it's fucking wonderful that some 500 year old bones under a car park and a load of nerdy stuff about DNA can capture the public's attention, and I was very impressed at the way the Leicester researchers...
2 tags
4 tags
Carnivalesque: Transitions and Meetings « Early... →
A New Year brings a new look to Carnivalesque: from now on carnival editions will cover everything from ancient history to early modernity.
"we heard a great deal about data, to the point where data seemed to assume a..."
– Digital Riffs: The Deceptions of Data
2 tags
On /That/ Statement by History Journal Editors →
Secondly, do these editors have any idea of the reach of a niche journal article in the humanities? It's tiny! Far from banging on about how terrible it is that people can use this material they should instead be more worried about the fact that hardly anybody reads this stuff. Quite frankly, they should be more concerned about being ignored. If somebody commercially uses work, done by an...
Why we should be discussing bots - Pastiche →
Recently asked what I've been thinking about in grad school, my response left some friends scratching their heads: "bots" I said. I wrote this post in an attempt to describe some reasons to investigate them, examples of their roles, and the design features that make them unique and desirable.
Historians in Wikipedia | GLAM-WIKI US →
What will the historian's craft look like in the age of social media, crowdsourcing, and Wikipedia? … As Wikipedians in residence, we facilitate the contribution of subject matter expertise from cultural institutions—such as the Children's Museum of Indianapolis, the National Archives, and the Smithsonian—to Wikipedia. The future will see more of this type of engagement, which brings the...
3 tags
History Workshop (just another) Journal
Barbara Taylor on the founding of the History Workshop Journal The first editors of HWJ – Sally Alexander, Susan Bullock, Anna Davin, Alun Howkins, Andrew Lincoln, Tim Mason, Raphael Samuel, Stan Shipley, Gareth Stedman Jones and Anne Summers – were all History Workshop activists. The launch 'manifesto' issued for the journal in 1975, reproduced in the editorial for the first...
1 tag
"Historians have been writing the history of the book for at least 30 years. The..."
– History Working Papers Project » Jason M. Kelly, An Ecology for Digital Scholarship
Request for research participants: historians and... →
I am a PhD student in the Department of History at the Open University. I am conducting interviews to understand how online resources have (or have not) altered historians' patterns of work, and I would particularly like to interview academic historians or historical geographers who are researching people and places in British history from the 1600s-1900. I would like to talk to a range of...
And for to see, and eek for to be seie.: Made in... →
chaucergirlinaber: Professor Prescott was the opening speaker at the Sheffield Digital Humanities Conference, and was as enjoyable and informative as ever. Introduced by Michael Pidd, he began his talk by mentioning the traditions of innovation in Sheffield, and how that tradition continued to be represented by…
3 tags
Alchemy and Chemistry at the Worth Library →
To mark the 350th anniversary of the publication of Robert Boyle's The Sceptical Chymist (London, 1661), the online exhibition for the year 2011-12 is on the theme of 'Alchemy and Chemistry in the Edward Worth Library'. When Edward Worth (1678-1733) was collecting his books the relationship between these two areas was porous…
4 tags
Early Modern Dress and Textiles Research Network →
Aims to bring together scholars and practitioners working with early modern dress and textiles in different disciplines and settings to identify common areas of understanding and to develop new research tools; includes discussion list
1 tag
3 tags
New Variorum Shakespeare Digital Challenge →
In conjunction with the publication of The Comedy of Errors, the MLA Committee on the New Variorum Edition of Shakespeare is sponsoring a digital challenge to find the most creative uses of the XML files and schema for the volume. The MLA has released the data under a Creative Commons license and encourages scholars to submit innovative new means of displaying, representing, and exploring this...
2 tags
Help improve online search for humanities...
The University of Sheffield is undertaking research with the intention of improving search within the humanities. The AHRC-funded project called 'Participating in Search Design: A Study of George Thomason's English Newsbooks' is a collaboration between the Humanities Research Institute and the departments of History (Professor Mike Braddick, Pro-Vice Chancellor for Arts and Humanities), English...
1 tag
Women and the Vote →
The Houses of Parliament are celebrating International Women's Day 2012 on Thursday 8 March with a display of historic documents charting British women's fight for the vote. The items in the display - Women and the Vote: The Women's Suffrage Movement in Britain 1865-1928 - are drawn from the collections of The Women's Library and The Parliamentary Archives. When the display finishes the items...
1 tag
3 tags
Women's History Carnival: where it'll always be...
Last year, I ran a Women's History Carnival for WHM. I enjoyed it so much I bought a domain, planning to do something more permanent. But I soon realised I didn't have time to start another conventional blog carnival. So, instead, I'm taking a different approach, which will use RSS feeds, Twitter, social bookmarking, etc, to showcase blogs and women's history resources: ...
2 tags
1 tag
2 tags
London event to kickstart Women's History Month (1... →
INVITATION to the launch of WiseWords, Women's History Month In East London And International Women's Week
"True gender equality is actually perceived as inequality. A group that is made..."
–  Lucy, When Worlds Collide: Fandom and Male Privilege.
2 tags
5 tags
The Science of Mysteries: Instructions for A... →
But none of these writers, I think, did more justice to that most famous of homicidal poisons, arsenic, than did Sayers in Strong Poison. The title comes from the lyrics of a 17th century ballad, The Poisoned Man: "O that was strong poison, my handsome young man/O yes, I am poisoned mother; make my bed soon/For I'm sick to the heart, and I fain wad lie down." But the chemistry is absolutely...
3 tags
The Science of Mysteries: Leave Us the... →
Cocktail Party Physics: The novel's subplot — fans might argue it's the main plot, cleverly shrouded in the poison pen mystery — revolves around Harriet's struggle to reconcile her feelings for Wimsey, and desires as a woman, with her fear of losing her hard-won individual identity and independence… a not-insubstantial concern for women of that era, especially those, like Harriet (and Sayers...
3 tags
The Science of Mysteries: Shock, Trauma, and the... →
On Armistice Day, some years after the first World War is over, an old general is found dead, sitting in his usual chair by the fire at his club, the Bellona Club.  Oddly, he's not wearing in his lapel the usual remembrance poppy.  He's very old though, he must have died naturally; his body is removed from the club and life goes on.  A number of plot developments later, however, he's found to...
3 tags
Alchemy and Chemistry at the Worth Library →
To mark the 350th anniversary of the publication of Robert Boyle's The Sceptical Chymist (London, 1661), the online exhibition for the year 2011-12 is on the theme of 'Alchemy and Chemistry in the Edward Worth Library'. When Edward Worth (1678-1733) was collecting his books the relationship between these two areas was porous…
3 tags
Georeferenced maps and applications - National... →
Access over 5,000 georeferenced historical maps through search applications, overlays, a georeferencer, an Historical Mapping API, and the Visualising Urban Geographies website.
2 tags
The Universal Short Title Catalogue (USTC) →
An amazing resource: The Universal Short Title Catalogue (USTC) is a collective database of all books published in Europe between the invention of printing and the end of the sixteenth century. The project brings together data from established national bibliographical projects and new projects undertaken by the project team based in St Andrews, with partners in University College, Dublin....